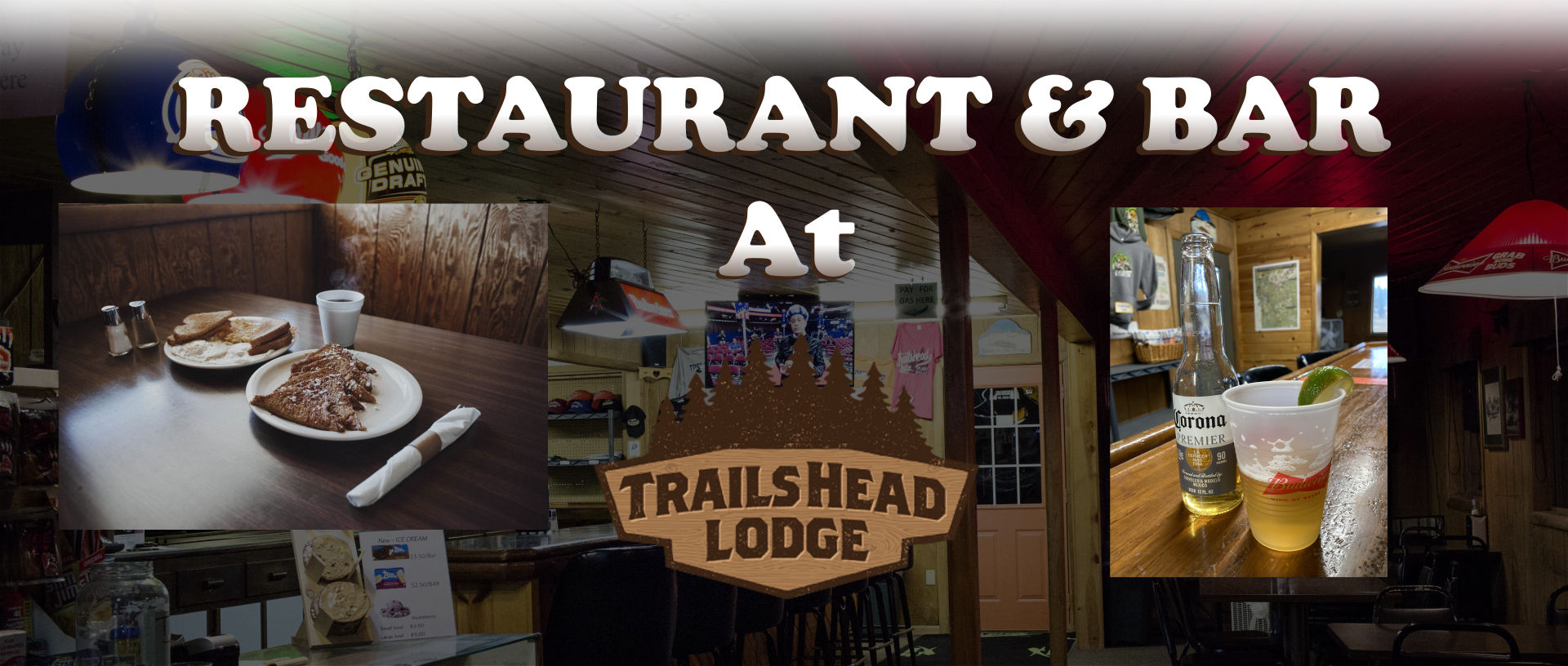 Restaurant Down Home Cooking
Trailshead Lodge offers down home cooking for its visitors with a full menu for breakfast, lunch and dinner. Our grill is open from 8:00 am until 7 pm at night. Some favorites include our biscuits and gravy for breakfast, the Trailshead Burger for lunch and a great steak with all the fixings for dinner.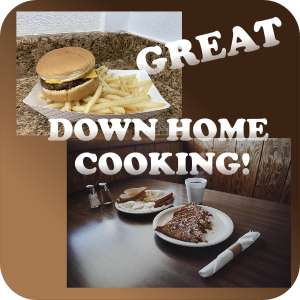 Bar and Fun Times!
In addition to great food, we've also got a great bar with plenty of cold beer and malt-liquors to drink. Grab a seat at the bar and there will always be a smiling face to greet you. And remember, always drink responsibly.